Reykjavik, the island of the farthest ocean, the land of the midnight sun. As walking through the streets lined with colorful houses, noticing that no one is walking, and feeling unrealistic.
When seeing the world map, Iceland was very curious place, what is this place ? isolated from the European continent, floating in the ocean. In addition, this is the place Bjork who is the famous singer was born, I was eager to visit someday.
It was July on my first visit. It was White Night. In Reykjavik, it became dark at around midnight, but in Akureyri, sun did not go down at all and it took time to be used to.
Reykjavik is very quiet. In the center of city, there are many tourists and a little busy, but just getting into the side street, finding a colorful and stylish house, but nobody is around. At night time after around 10 pm, shop is closed and very few people on the street. Colorful, stylish house along the street in bright condition due to White Night, without the people on the street looks like one shot in the movie film.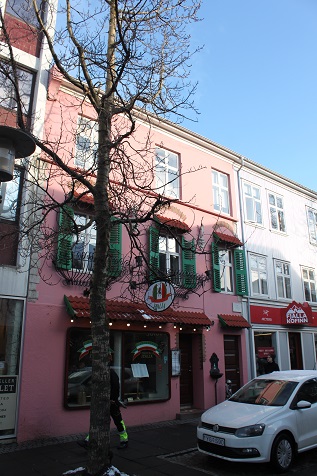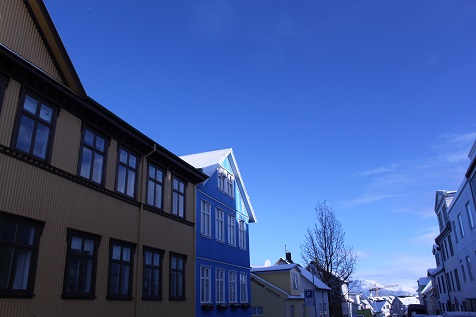 I had an impression of quiet and rustic for the people. People in the hotel, shop, restaurant, everyone is calm and quiet. People can speak English and therefore no language issue. When getting into the shop, people is just start to talk in English, not Icelandic.
I have asked the waiter/waitress, "why can you speak English ?", the most of the answer was "I am not Icelander, I came from other country", its country was Poland, Greece, England on my case. One people came from Iran. These people said to me "I cannot speak Icelandic.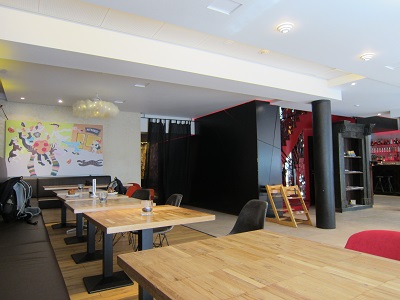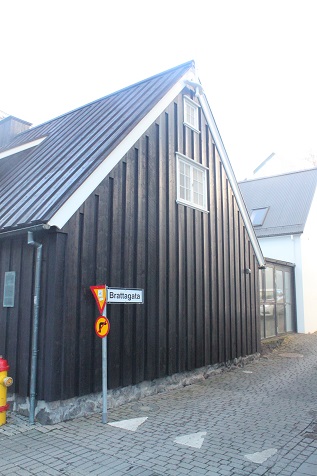 When getting into the restaurant, it was not noisy even if it is crowded to some extent. I felt that people is eating very quietly and politely. Icelandic population is 120 thousand. In European Continent, this is like a small city in the countryside, and therefore, it make sense.
It is difficult to say if having a question, "what is the must-see place in Reykjavik?". One option must be going to museum, other option must be going to Hallgrímskirkja church which has a curious shape, and going up to the observation deck to see the whole view of Reykjavik. However, my recommendation is simply to walk around the city and feeling an unrealistic space which has no people around in the colorful and stylish houses in the bright city.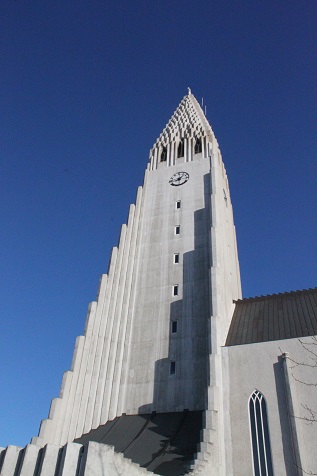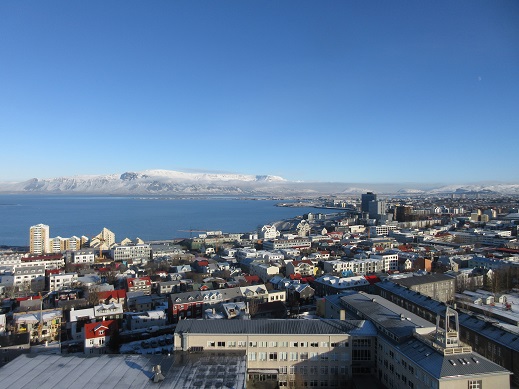 If you would like to have the further experience for the above mentioned unrealistic space, I recommend you to go to the local city. I went to one local city, Akureyri, and it is more special place than Reykjavik. This town is located further north east from Reykjavik. Sun does not go down at white night, and therefore, can feel real unrealistic space while walking down the street at night.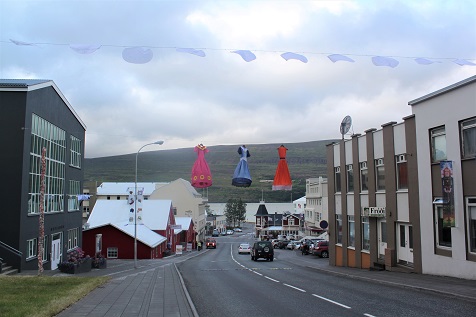 Well, one point which cannot be forgotten in Iceland is there are many waterfall. I have visited several waterfall, but personally, Gullfoss waterfall and Seljalandsfoss waterfall was very special which I have never seen. In case joining to the local tour, waterfall visit is included in the itinerary, I recommend to participate to some tour.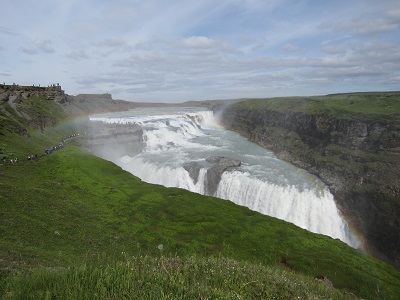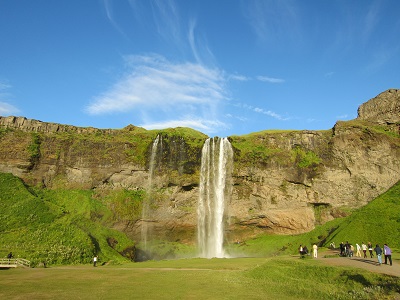 When participating onto one tour, tour guide has explained "many young people is going abroad, however the most of the people came back to Iceland. This is different from the other countries". I may understand this feeling somehow.
In the end, this must be very basic subject in the cold area, but I felt it is very punctual. I have experienced, by a little late to the indicated schedule, missing the hotel bus, missing the tour bus and be about to miss the flight. Especially, having a mind in southern Europe, it will be in trouble and therefore, please remind.
One more important subject I have forgotten to mention. Price is very expensive, it feels two times compared to Japan for the general item, food and restaurant. In case having a dinner in Reykjavik, it is normal by two people, it becomes 10K Japanese yen (approx. 100 US$). Local people may know this fact, when going to cashier with one item that price to feel as reasonable, person at the shop said to me "This is reasonable price, isn't it"?.
I have just taken a video on the road to Hallgrímskirkja church. Please refer to this to understand the Reykjavik image.

https://www.youtube.com/watch?v=hmsvRcCFmGM&t=2s
Visited in 2012, 2019.
​Basic Information
​​■ Name of Place : Reykjavik, Iceland
​■ Homepage : : https://visitreykjavik.is/city/reykjavik-official-tourist-information-centre
(described on Dec 28 2019)