London, England. Feeling the energy of advanced artworks in a place that can be called as small museum rather than gallery.
This is gallery, not a modern museum. In case of gallery, I am going there without any pre-information, instead of checking an on-going exhibition. There are many disappointed cases, however, this gallery was the exception. This gallery in London opened in 1967, more than 50 years history. It is famous in the gallery business and there are branch in New York and Shanghai.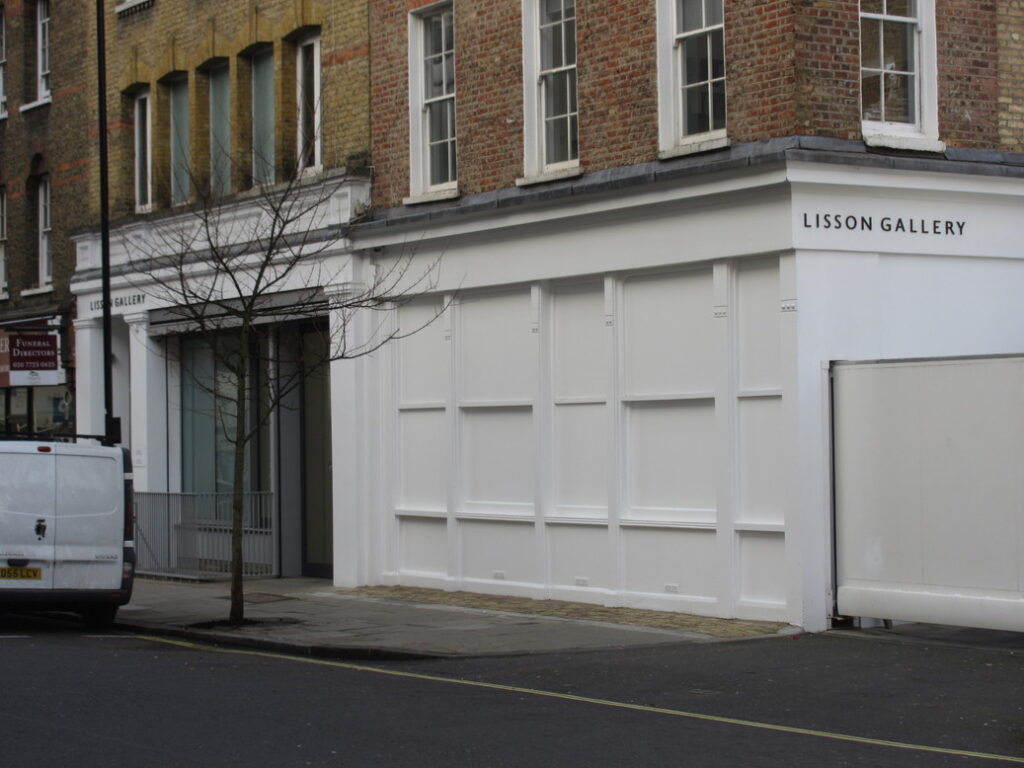 I lived near this "Lisson Gallery" before and therefore I have visited several times, but no disappointment at all. Precisely saying, there are two places in London, approx. 150 meters apart each other, along the same road, one place has disappointment, other was great.
The gallery which was great (facing to the Lisson Street, west side), has exhibition area at the ground level and basement. Artworks are all contemporary which is innovative, advanced and aggressive, which must be the basic stance of this gallery. Inside of the gallery is limited, however, it is like the small museum run by individual and it is spectacular.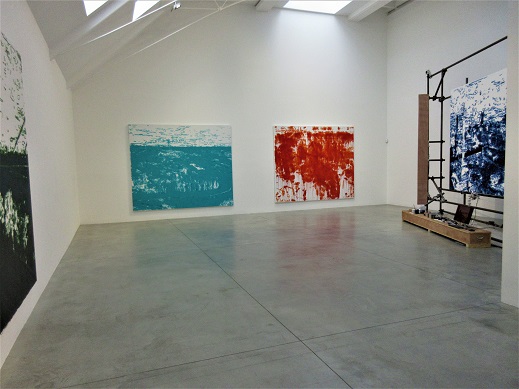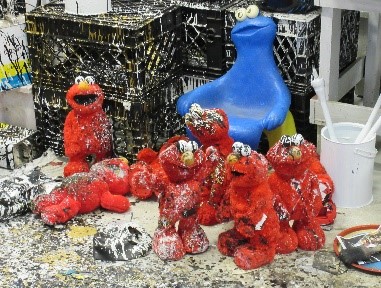 When getting inside of this gallery, you must push the buzzer button, to be opened from the inside remotely (There is a beeping). In the gallery, sometimes, people in the gallery is walking around and talking to, however, there is no case in this place, and therefore, people will enjoy appreciating artworks. Visitors are very limited since this is gallery and this is the advantage for the gallery, I guess. Very limited visitors bring the amazing space.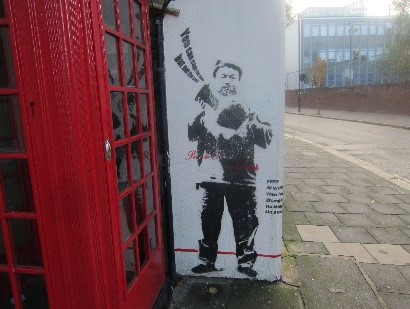 By the way, the artists belonging to this gallery, includes "Ai Wei Wei" and "Tatsuo Miyajima". In addition, "Yoko Ono" had an exhibition in her early days. Just seeing these artists, you may understand the nature of this gallery.
Moreover, I have found a mural (wall graffiti) near this gallery, that paints the motifs like "Ai Wei Wei". In the first impression, it must be "Banksy" as an artist, but there was a stamp of "Bambi". "Bambi" is also very famous in the graffiti field, it was erased after a few month later.
My recommendation in this area, is "Alfies Antiques Market" which is the building, gathering small antique spaces. You can feel the atmosphere around this residential area on this Market. My strong recommendation is to have a rest, "Roof Top Cafe" located at the top of this building.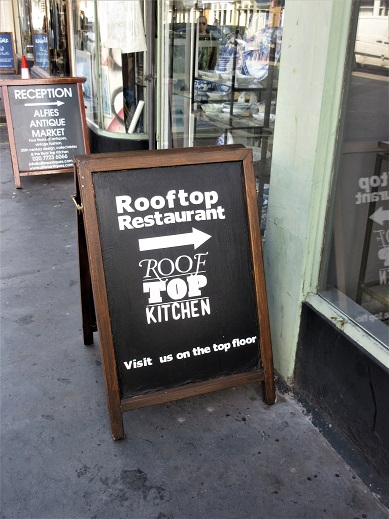 If you stay away from the gallery and have never visited, this "Lisson Gallery" is a good place to start. I recommend you to visit.
Visited in 2011 to 2014, 2019.
​Basic Information​
■ Name of Place: Lisson Gallery
■ Address : 27 Bell St, Marylebone, London NW1 5BY, UK
​■ Homepage:https://www.lissongallery.com/
(described on Feb 10 2019)
(latest update on May 4 2020)