Koln, Germany. Admiring the profound artworks in a unified space with white ceilings, white walls, and white floors.
"Kolumba Museum" is a museum in Cologne, Germany. The first thing that comes to my mind in Cologne is the Cologne Cathedral. I have seen many kinds of churches in the world, but this church is unique. The word "eerie" fits in the church, and the pointed shape that pierces into the sky and the building covered with a blackish color keep the dignity. At the same time, I feel weird. The description may be inappropriate, but I personally feel a "devilish" element.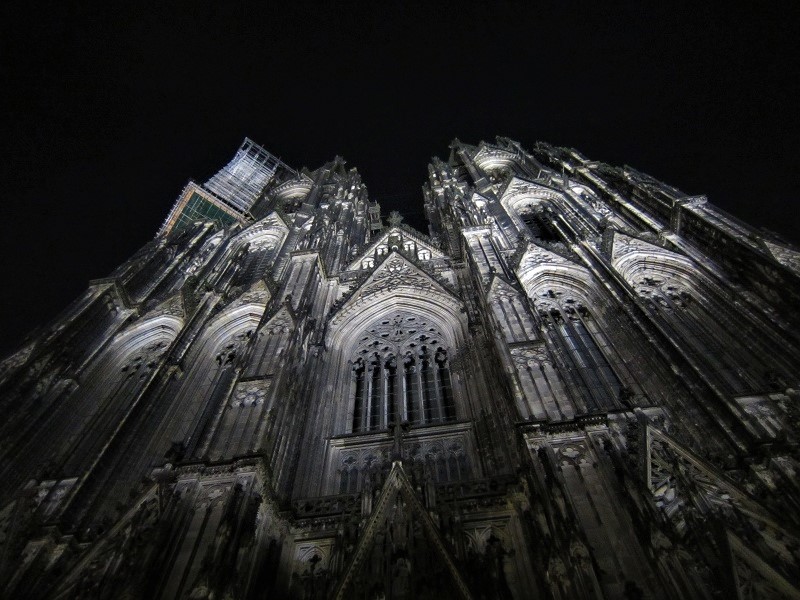 "Kolumba Museum" is a short walk from the main train station in Cologne. I visited without any information in advance, but it was a museum that surprised me beyond my expectations. It can be said that this is an urban art museum in the city, but it is a large building. The appearance based on white looks like an ordinary office building, but once inside the building, you will be amazed by its good taste.
The interior is basically made of concrete, and is somewhat reminiscent of the "Chichu Art Museum" on Naoshima island in Japan. Only the stairs that go up to the upper floors make me feel good. There was a lounge-like place on the way, and I was surprised at the atmosphere and good taste of this space. I think it's best to sit back and relax on a chair in the lavish, empty space of this lounge.
Most of the artworks on display are probably created by anonymous artists, but a limited number of artworks in a spacious space looks like high value. Perhaps, the space filled with extraordinary feeling, covered with white walls, floors, and ceilings, and the goodness of the exhibition method must be key factors.
On the top floor, contemporary artworks, which brings some profound feelings are displayed since this museum location was originally a church. These artworks were specific to me that I couldn't find anywhere else.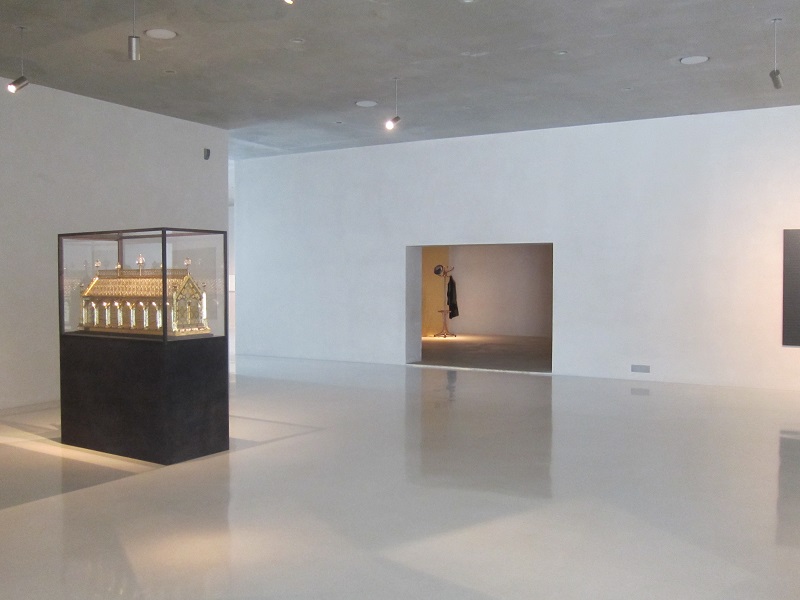 I visited this museum on Sunday. On the way from the central station in Cologne, there were tremendous pedestrians on the street, and I remembered the crowds of "Shibuya" city in Tokyo, Japan. However, this museum has a limited number of visitors when visited. This gap may also be a factor that had an impact on me.
In Cologne there is also the Museum of Contemporary Art; "Ludwig Museum". This museum had Picasso's room and many "Andy Warhol" artworks displayed, but in the novelty point of view, it can be said that the "Kolumba Museum" is at a higher level.
When I visited this "Kolumba Museum", I felt once again that "white wall", "white floor" and "white ceiling" are key points as a methodology for creating amazing space in museum. Also, in the exhibition room, I have realized that it is important to "exhibit only a limited number of artworks". When visiting Cologne, don't forget to visit not only the "Ludwig Museum" also this "Kolumba Museum".
Visited in 2013.
Basic Information
■ Name of Place:Kolumba Museum
■ Address : Kolumbastraße 4, 50667 Köln, Germany
​■ Homepage : https://www.kolumba.de/?language=eng
(described on Feb 10 2019)
(latest update on Apr 29 2020)