At the university-affiliated art museum, encountered a tasteful artworks, and wonders whether this is the influence of a city where hippie culture remains.
This is an art museum in Eugene, Oregon, USA. The museum is on the premises of the "University of Oregon". Eugene is famous for liberal town and still with hippie culture. Walking around town, I see people walking with hippie-look and when entering a restaurant, a waitress with a cool tattoo on her arm greet me.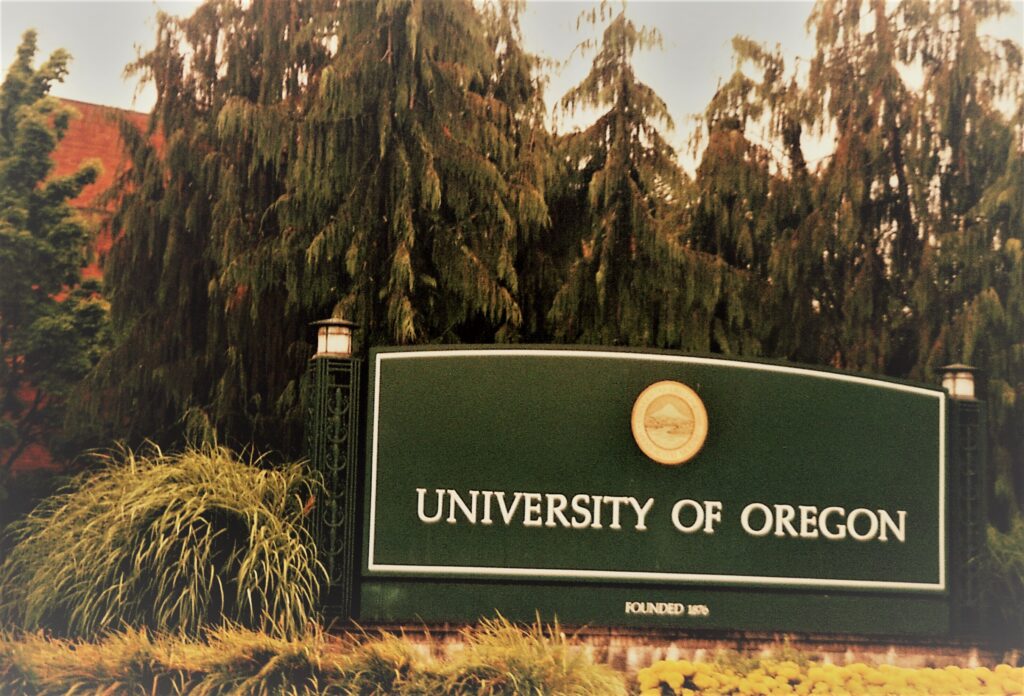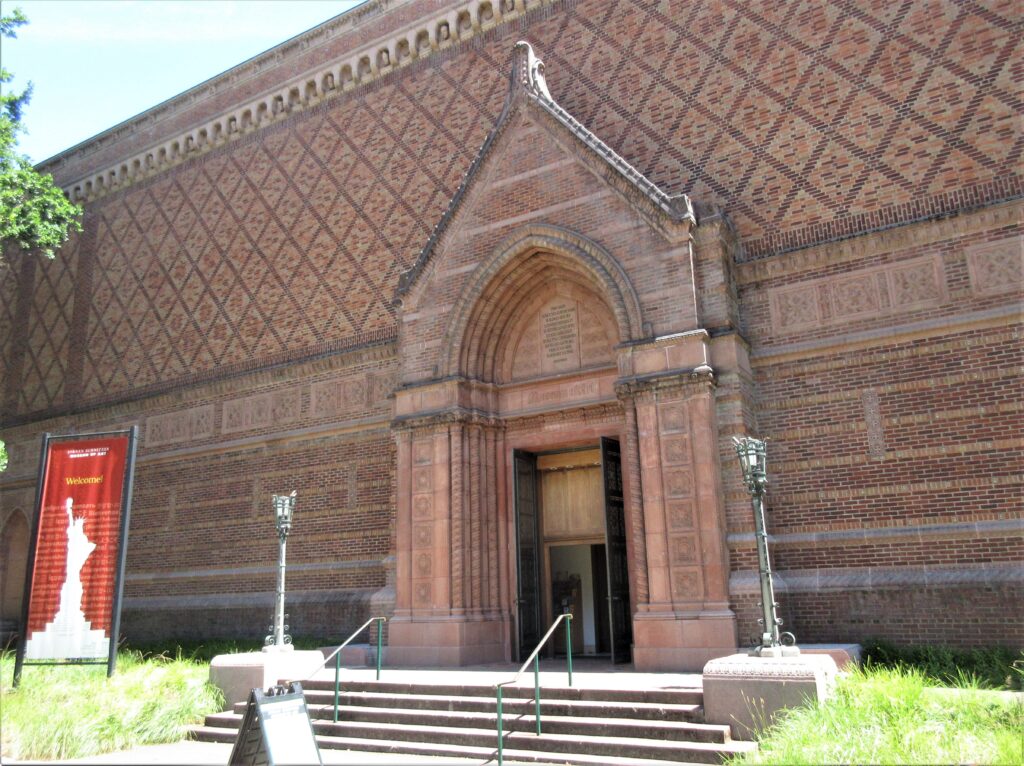 This museum is an affiliated institution of the university. Although this kind of museum is not generally expected, I impressed with the sense of contemporary art. Most of the contemporary artworks were by unknown artists, but there was a Japanese artwork by "Masami Teraoka" that caught my eye.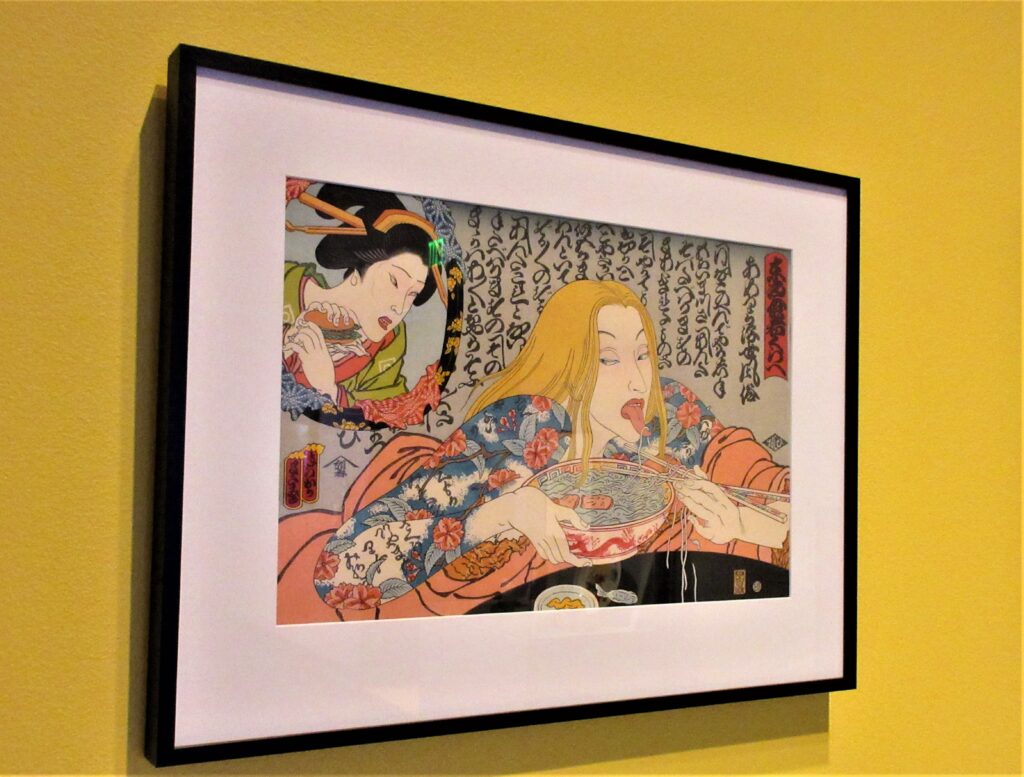 I surprised to see the artworks of "Damien Hilst" and "Ai Wei Wei" side by side. I have checked with the museum staff that they were borrowed. Selection of these two artists is the sensibility of this museum, or the art museum in Eugene, I guess.
The paintings include "Monet", "Matisse", "Picasso" and "Renoir". There was also a Japanese corner with items such as "Hokusai" paintings, folding screen paintings, swords and armor.This may have something to do with the fact that there are many Japanese Americans on the West Coast of the United States. By the way, you can often see Japanese students at the University of Oregon.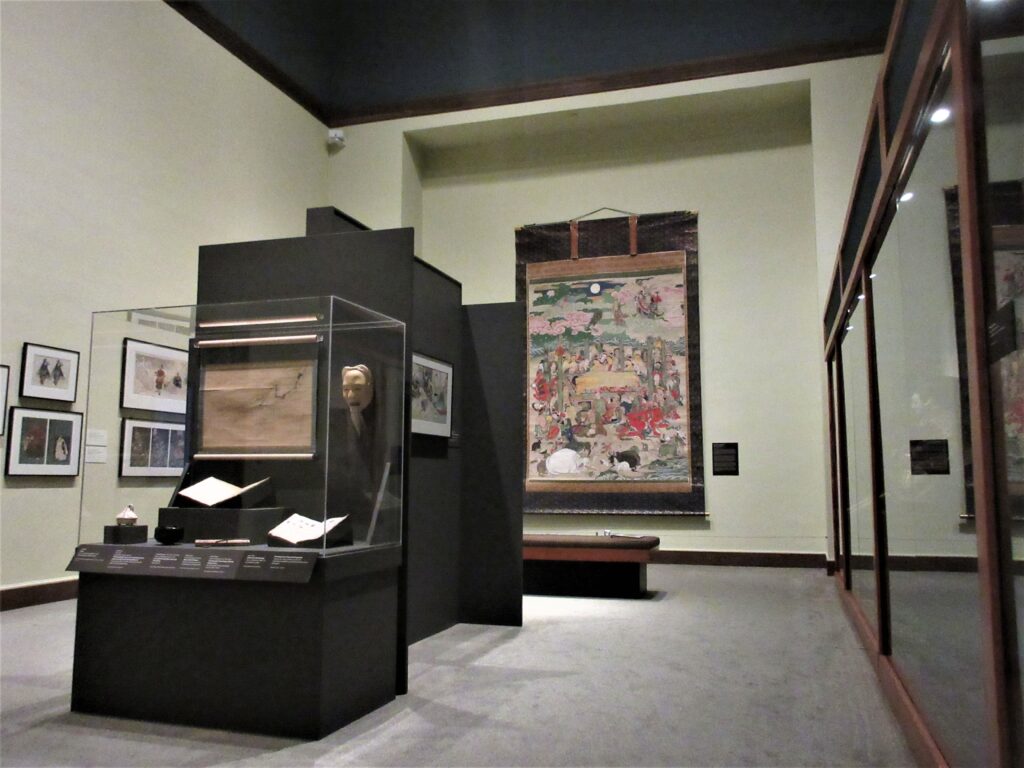 Behind the reception on the first floor, there is a small courtyard, where you can relax in the image of a medieval European waterhole. Visitors are limited and therefore, two receptionists answered me in a relaxed atmosphere.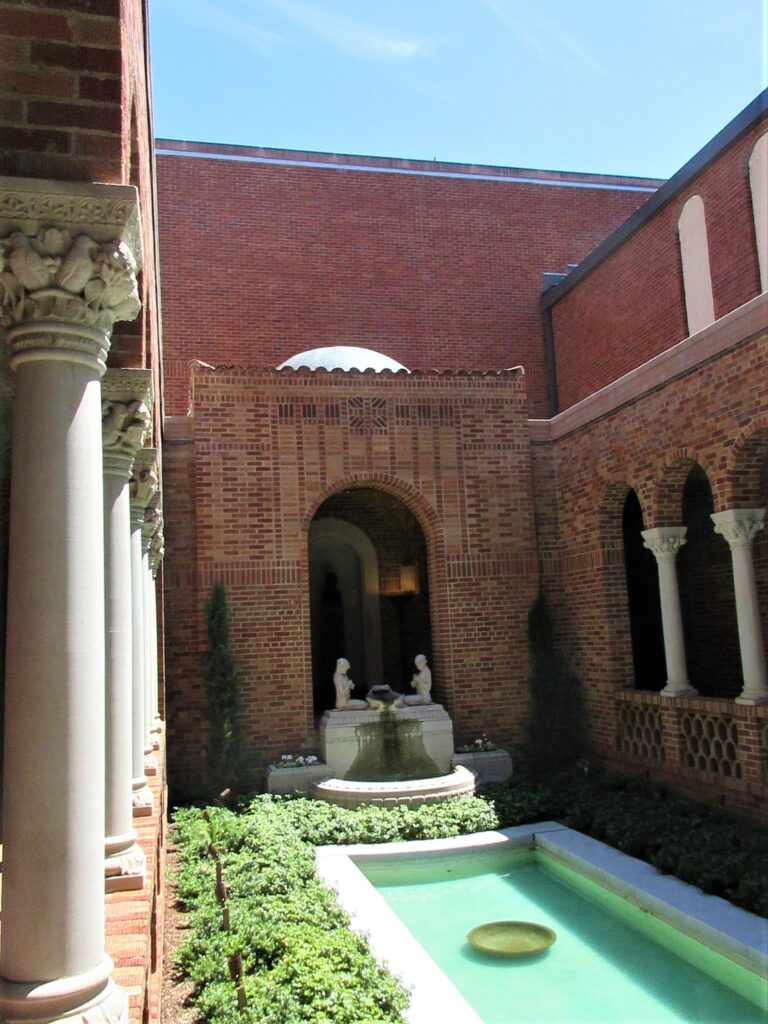 The museum itself is not famous, but it is a secret art museum with a great sense of contemporary artworks, and I hope you will extend your schedule, including to feel the city of "Eugene".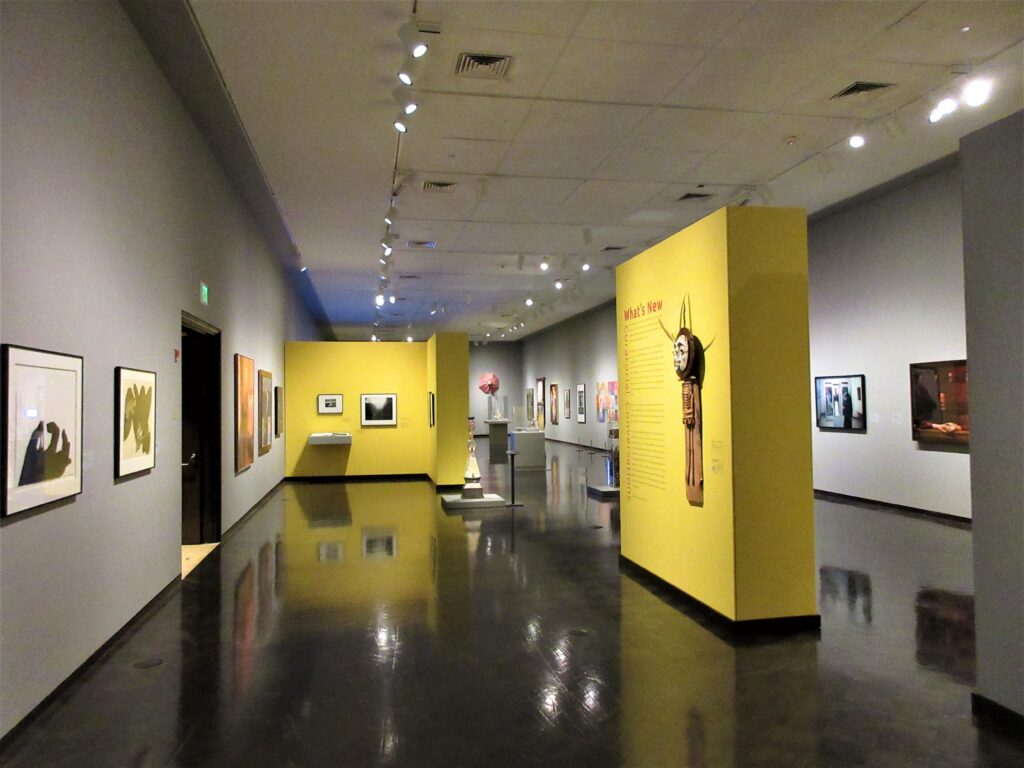 Visited in 2019.
Basic Information
■ Name:Jordan Schnitzer Museum of Art
■ Address : 1430 Johnson Lane, Eugene, Oregon, USA  
​■ Homepage:https://jsma.uoregon.edu/
(described on Jan 9 2023)