Ibiza, Spain. Finding the Museum in the land of "Club Heaven". Full of aesthetic sense, and it makes me wonder if I am in a private residence.
"Contemporary Art of Ibiza" is namely in Ibiza island, Spain. When remembering Ibiza, "Club Heaven" comes to my mind. When flying to Ibiza from London, the plane was full of youngsters, and during the flight, they were drinking alcohol, walking around the airplane and making noise. I was regretted that it must be not my favorite place, but was dispelled by finding this museum.
I did not recognize this museum. I was walking around the city, and going up a slope to the place with a good view, then found this museum accidentally. Admission was free when I entered. I did not expect anything, but it was an amazing place. The exhibition area is from the second basement floor to the third floor above the ground. It is compact but complex structure that meets my requirements of my favorite art museum.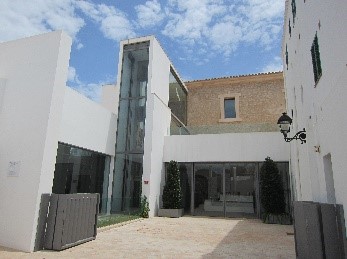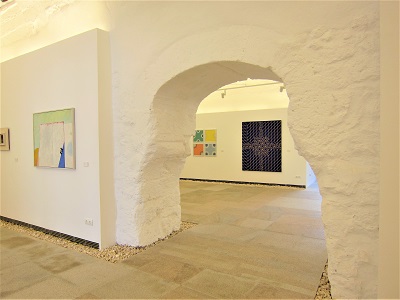 ​In one word, this museum is "cool". In other words, it is "good sense" and "fashionable". The place of "Ibiza" may be related to, it feels like a space created by local people in Ibiza. I was sighing at its "good sense" while going around the floor. There are a little paintings and objects, but they are fashionable. It is no wonder to describe that "this is not a museum, but this is a house designed by people with a deep knowledge of art, decoration and interiors. By the way, it looked like there are no artworks by famous artists. However, exhibited artworks look like excellent since the atmosphere in the exhibition area and the way of exhibition were super.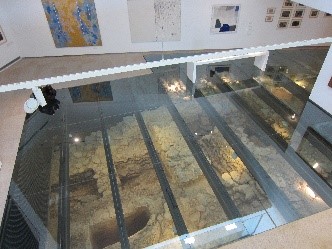 I understand that it is the basement, but floor is located above some historical remains and I can see remains through the transparent glass on the floor, it was surprising place. According to the explanatory, multiple remains from BC600 to AD1200 are piled up. It was a space I have never seen. There are a few people in the museum and therefore, I can occupy this luxury space by myself. After walking around this museum, I have returned this place, sitting down on the sofa at the side of floor and enjoyed this surprising and wonderful space.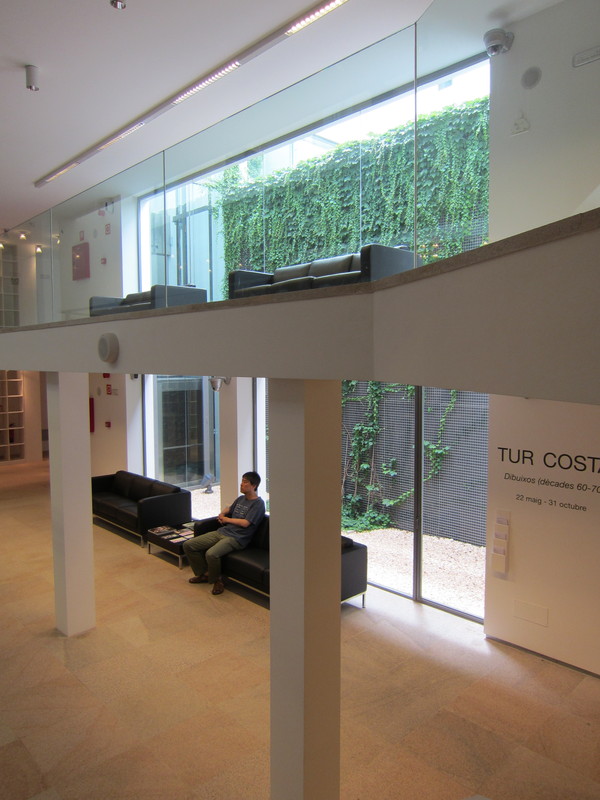 A few visitors are very important and can amplify its attractive artworks and places, but this space was great in this viewpoint. After getting out this museum, I have felt that I really would like to return this museum immediately. In general, the museum, located in the famous and busy tourist place, is mostly out of expectation, however, this must be exception, and I feel jealousy to the people in Ibiza island since this "Amazing Space" is just located as a part of normal-life​.
Even so, it was strange that there were few visitors. I visited in mid-July, it was a peak summer season. Nevertheless, there were only a few people, and there was no one on the second basement floor with the archeological site. I guess the owner of this museum is not conscious of tourists, but operates this museum to provide a nice space for local people.
When visiting "Ibiza" island, don't forget to visit this museum.
Visited in 2013.
​Basic Information
​■ Name of Place:Contemporary Art of Ibiza
■ Address : Calle Pintor Narciso Puget s/n, 07800, Ibiza Town, Ibiza, Spain
​■ Homepage : https://www.spain.info/en/places-of-interest/ibiza-museum-contemporary-art/
(described on Feb 10 2019)
(latest update on Mar 20 2020)