Figueres, a suburb of Barcelona, ​​Spain. Checking correlation between Dali's artworks expressing the unreal space and the place where Dali grew up.
I have seen Dali's artworks at the first time in "MOMA (Museum of Modern Art), New York City, USA. I was in the early 20s years old at that time. "Persistencia de la memoire (Persistence of memory) " of his artwork has remained on my mind. It is simple, but this artwork has overturned my general idea for the painting.
When I look at Dali's picture, the word of "unreal space" fits nicely. I am curious about the background behind the creation of this "unreal space".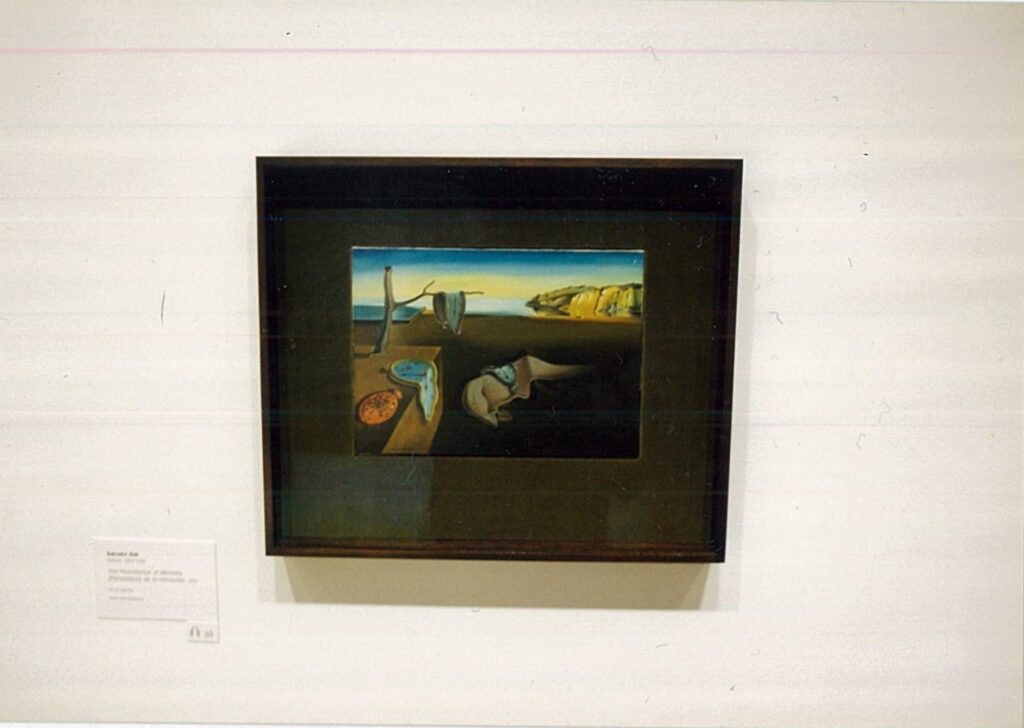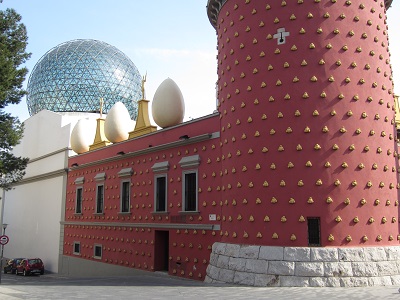 This Dali's special art museum is in the town, "Figueres" at the suburb of "Barcelona", Spain. I went there by railway, then I have walked some time from the railway station, "Figueres" to this "Dali-Theatre Museum". I had a feeling something different Spanish countryside atmosphere in this town, which is different from the Barcelona.

The museum just calls "Dali", so you can immerse yourself in the weird world of "Dali". The museum building is reddish purple, and it feels strange, and the artworks exhibited include many art objects and playful items. However, from the perspective of painting, only a few were impressive since Dali's artworks are all around the world, I guess. There is also a Dali's grave in the hall, which is a "must-visit" place for Dali's fans.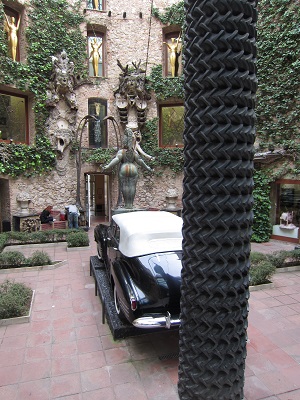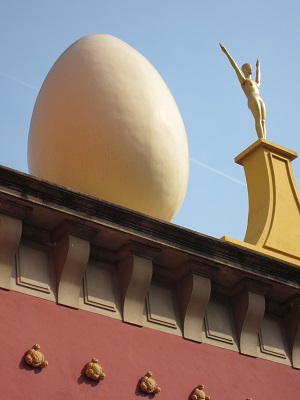 Personally, I impressed with the atmosphere of the town of "Figueres", where "Dali" grew up, than the museum. The pasta I had at an Italian restaurant called "Restaurante La Tagliatella" near the museum served at the Al dente, with white wine. The "deliciousness of the food", the "good weather", the "relaxing space", and the "laughter of guests who seated a little away" gave me a sense of happiness that I had never experienced before.
After all, the atmosphere of this town of "Figueres" and the style of Dali's "unreal space" were not connected. At the very least, I imagine that the town of "Figueres" was not much affected.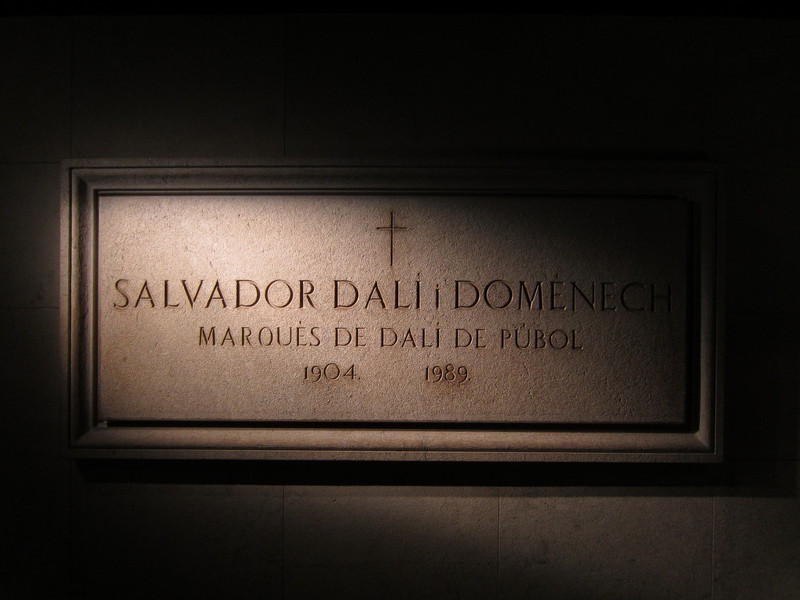 If you visit "Barcelona" and feel a little tired of the crowded city, I recommend that you visit this "Dali-Theatre Museum". There are many nice places in the Spanish countryside, but this town of "Figueres" feels like something calm that the big city does not have.
Visited in 2012.
Basic Information
■ Name of Place:Dali Theatre Museum
■ Address : Plaça Gala i Salvador Dalí, 5, 17600 Figueres, Girona, Spain
​■ Homepage:https://www.salvador-dali.org/en/
(described on Feb 10 2019)
(latest update on May 10 2020)