Barcelona, ​​Spain. Unusual in this city full of tourists, in a place with relatively few people, putting in a luxurious space where only Milo's artworks are exhibited.
I have seen Milo's artworks when I was at early 20s. At that time, I have no interest in art at all. I have seen Milo's artworks in MOMA in New York City. There was "Milo exhibition" in MOMA at that time. I stayed in New York City and had a time, then get into MOMA without any special reason. I attracted to thin line and colorful touch of his paintings. There are three Spanish great master artists, "Picasso", "Dali" and "Milo" and the most favorite artists for me is "Joan Milo".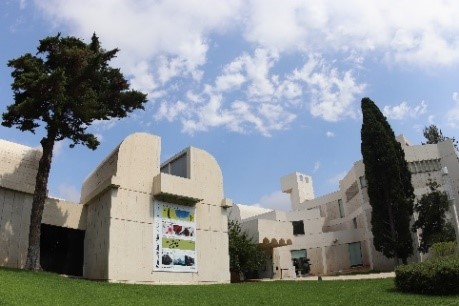 Milo's artwork is very popular in general and can be seen in the major modern art museum around the world. This museum in Barcelona only displays his artworks, and it is very valuable.
The location is a little difficult to find in Barcelona. It is at the back-side area of huge "Catalunya Museum (Museu Nacional d'Art de Catalunya)", going up a road to the museum for some time. In case of walking, starting from the "Pl. Espanya" subway station, going forward the wide street between two brown colored towers (Torres Venecianes) to the "Catalunya Museum", then go around to the left and to walk for some time. There are many steps and it takes time. I feel why this location was selected.
Museum is not so big, but appropriate size, can enjoy Milo's artworks. I could feel happy when seeing his artworks on the 1st floor. All artworks are masterpiece. When visiting in 2019, there was one artwork in the first floor, with the title of "drop of water on the rose colored snow", which is orange colored background. This artwork depicts the inspiration of Japan after visiting Japan in 1966.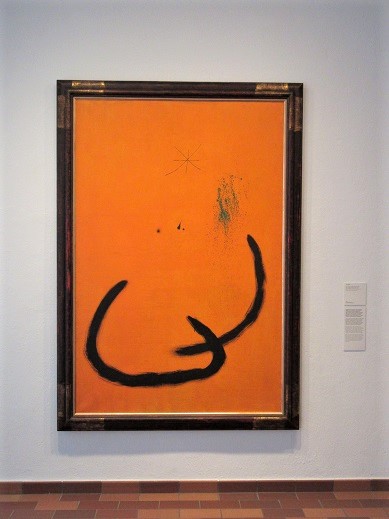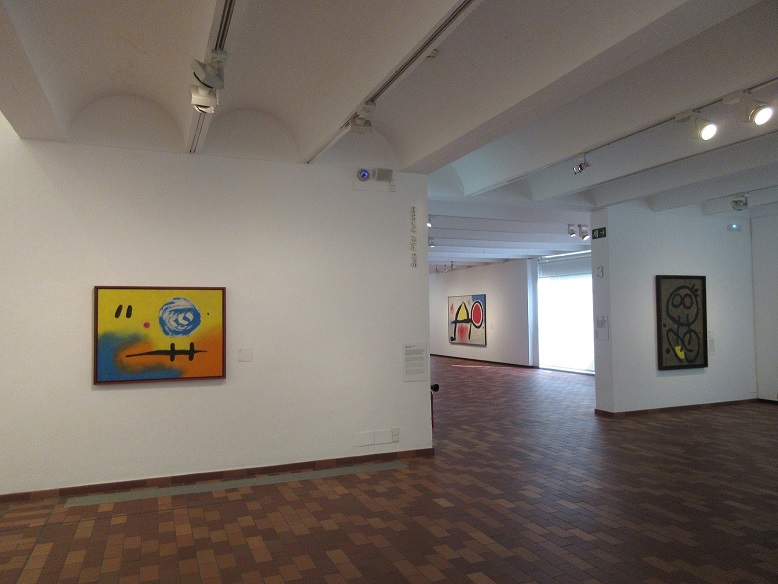 Museum building is two stories and interesting structure. Exhibition area starts from the 1st floor, then going up to the 2nd floor through the slope, then going down to the 1st floor. It is worth to see in the architectural point of view.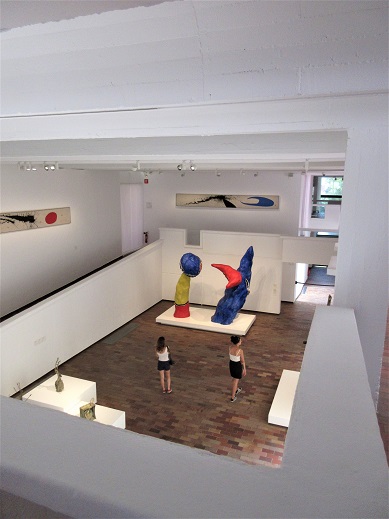 There are outside spaces on both 1st and 2nd floor and can relax. By the way, this museum has the space to display artworks other than Milo. At the end of the exhibition area in the basement, there is a space to exhibit for young artists. I have seen this space for three times and it was impressive at all three times. I recommend to stop by.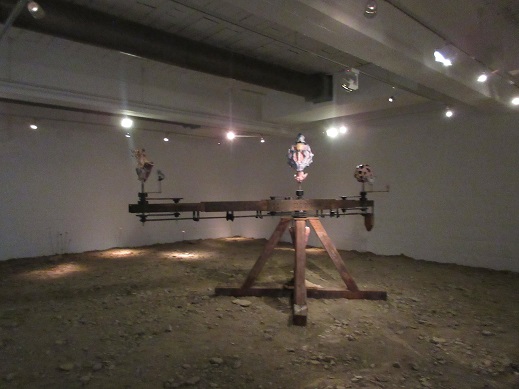 Museum cafe at the ground floor is nice and cool. There are other museums in Barcelona. I have visited some of them, however all of them was out of expectation. Therefore, if someone asking me "what is the recommended museum to visit in Barcelona" I recommend this museum.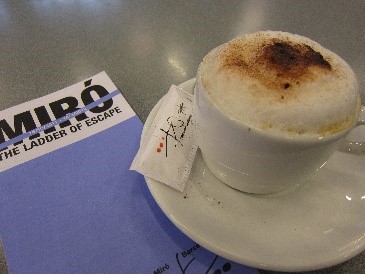 On my previous two times of visit, picture was not allowed. In general, museum became tolerant for taking pictures. Barcelona is very popular for tourists and it is full of people everywhere, however, this museum is relatively not full considering the high reputation of Joan Milo. I guess this must be due to the location a little far from the city center.
Visited in 2008, 2012, 2019.
​Basic Infoformation​
■ Name of Place:Joan Milo Foundation
■ Address : Parc de Montjuïc, s/n, 08038 Barcelona, Spain
​■ Homepage : https://www.fmirobcn.org/en/
(described on Feb 10 2019)
(latest update on Apr 18 2020)