In a white-based space that evokes an "extraordinary" atmosphere, the Uzbekistani staff speak in English, and the "extraordinary" feeling expands.
This museum is the "Annex" in Abu Dhabi of Louvre museum in Paris. I am not interested in Louvre museum in Paris, since the museum with the old historical artworks is not my favorite. I did not expect this museum, however, museum building and interior stimulate me, as "Amazing Space" addition to the special location in UAE.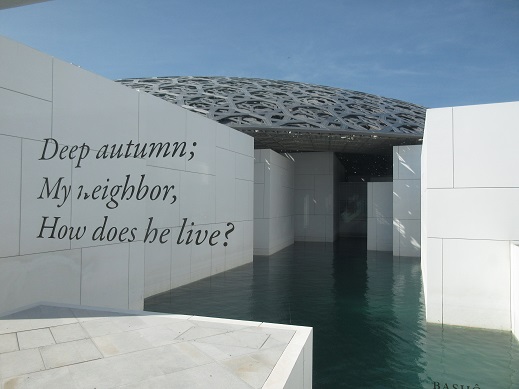 I have gone around the famous place in UAE, like "Burj Khalifa" in Dubai and "Sheikh Zayed Grand Mosque" in Abu Dhabi and gone around the freeway. My impression of UAE is like a big city in USA. Its difference is "It is clean", "It is quiet" and "It does not smell". "It does not smell" means "there is no life odor, no smell from the people". Of course, there are many people there, however, no smell there. This must be the difference with a big city in USA.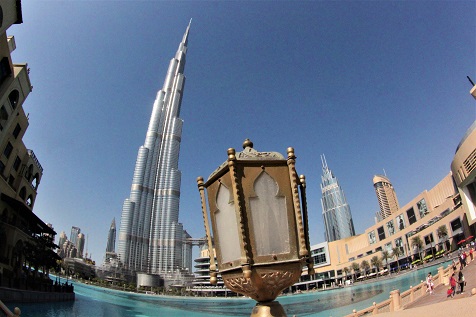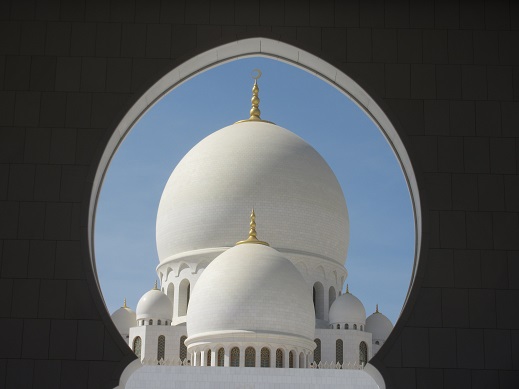 This museum was built in 2017 and therefore, it is very modern. Its white building is filled with the "Unreality" and "Non-dailiness". As for the exhibition, in the first half, display layout was wonderful. They include historical artworks in Japan. Especially, I have impressed folding screen for "Japanese" and "Worldwide" map in 1690. Modern artworks were displayed in the final two rooms, #10 and #11.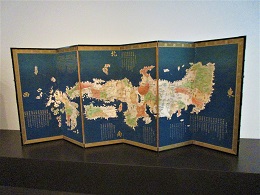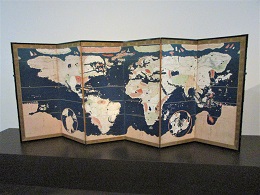 In addition, museum café was also wonderful. It is facing to the sea with white tables and chairs, and I have excited to just drink a coffee in this place. From this café, I could see the skyscraper in Abu Dhabi downtown and white painted bridges in front of that scape, I was wondering "where am I?"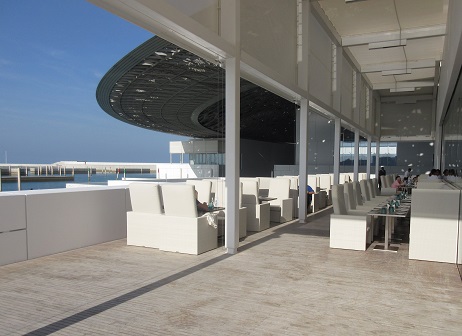 There are many foreign people working in UAE, then I have talked with one lady of museum staff. She was from Kyrgyzstan. I have talked with the lady from Kyrgyzstan in English in the "Unreal" space, in UAE, this was very valuable experience for me. According to her information, this museum does not own artworks, but renting them from around the world, by long term leasing contract.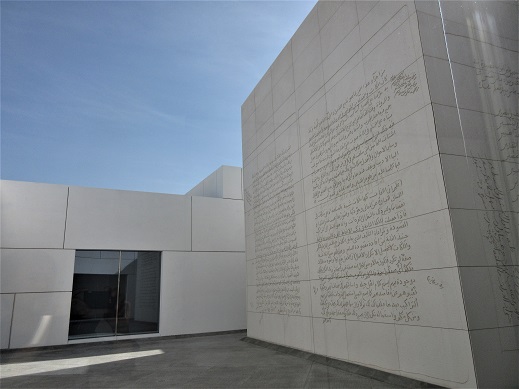 This place is in UAE and this Louvre museum in Abu Dhabi is the place which can feel the "Unreality" and "Non-dailiness". I recommend to visit this place.
Visited in 2019.
​Basic Information​
■ Name of Place : Louvre Museum in Abu Dhabi, UAE
■ Address : Saadiyat – Abu Dhabi – United Arab Emirates
■ Homepage:https://www.louvreabudhabi.ae/
(described on Jun 16 2019)