It is a representative place in the US National Park, amazed at the sight of the vast canyon never seen before, feeling vomiting.
This must be one of the most prominent National Park in the world. It can be said that US National Park does not start without going this place.
This article is talking about "South Rim" in the "Grand Canyon". When I have visited this place at the first time, looking down the great canyon, I have "nausea" since I have never seen this kind of astonishing view before. It was unreal landscape to me. One of the remarkable point is that this great landscape appears suddenly in front. It does not appear gradually, but it literally appears suddenly.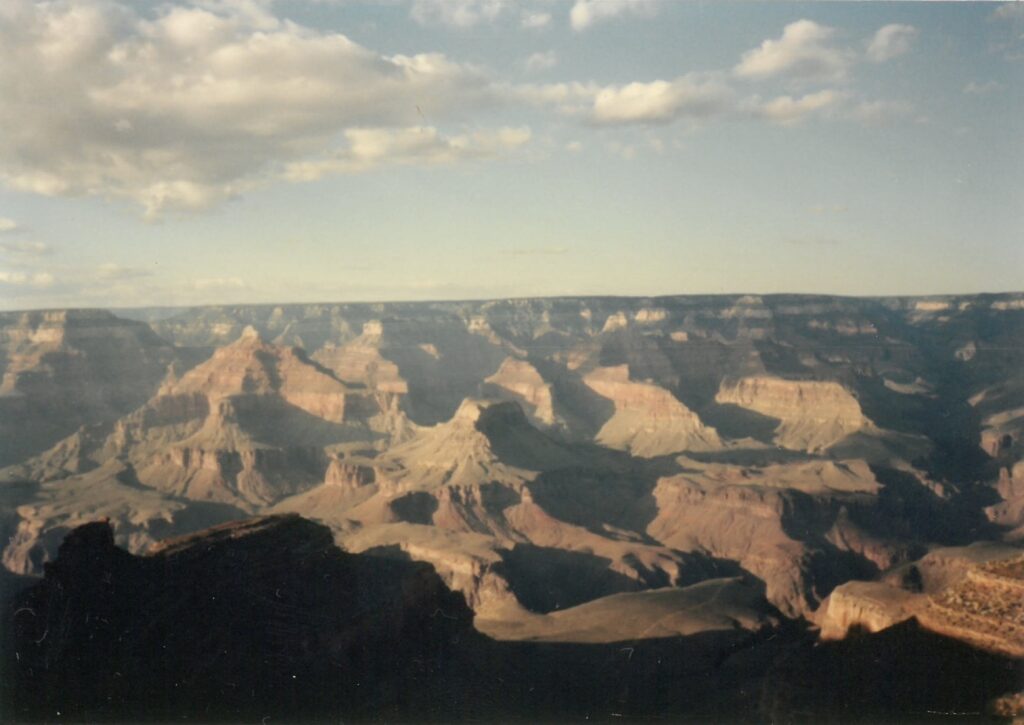 I guess there is no people who do not be surprised at this landscape. I have trekked down to the bottom of the canyon, going down to the Colorado river and returning. I have started before 6 am from the "Bright Angel" through "Bright Angele trail", then come back to 14:00 pm through "South Kaibab trail", 8 hours by walking for returning. I have made this trekking in the end of September, it was really hot and incredibly tough in the returning of intense uphill slope, but it was great experience.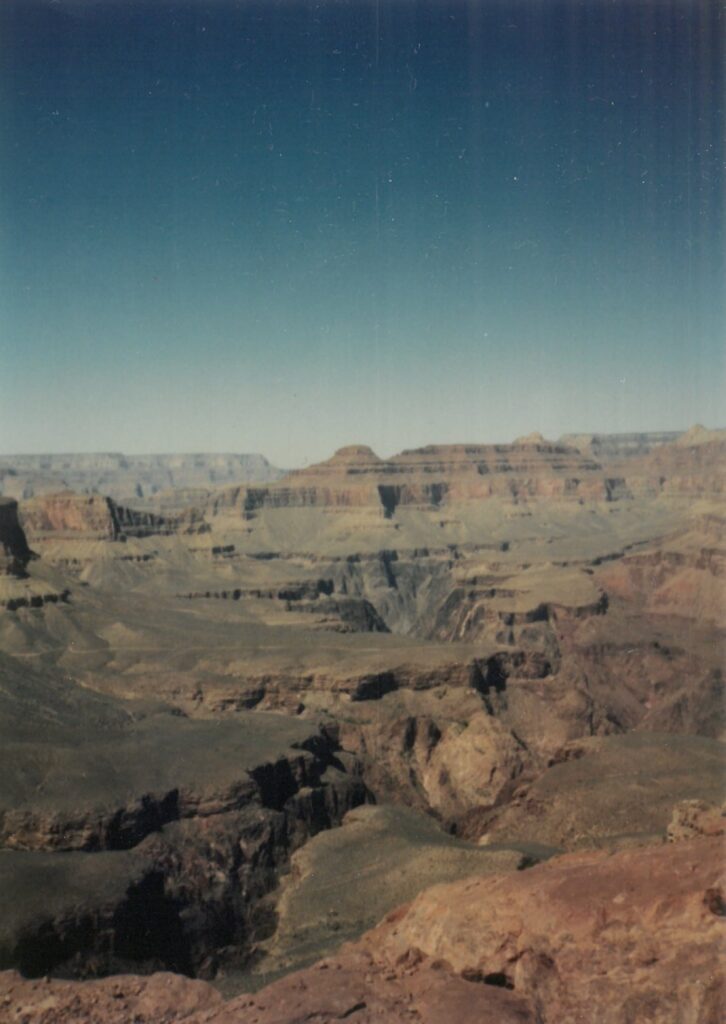 This "Grand Canyon" is the 2nd place of "US National Park" on my visit, the first one was "Crater Lake" in Oregon. I guess, this must be the reason why I got the intense impression on this National Park.
This is because, there are many unique, special, surprising National Park in US, but I did not see it when seeing this "Grand Canyon", means it was really fresh to me. For example, if I visit the "Monument Valley" first, then visit the "Grand Canyon", its impression must be weaker. In this sense, I think that "Grand Canyon" is better to see in the very first time.
Visited in 1988, 1992, 1995.
​Basic Information
■ Name of Place:Grand Canyon National Park
■ Address : Arizona, USA
​■ Homepage : https://www.nps.gov/grca/index.htm
​■ How to Get here? / Input
There are two options as a gate city. One option is from "Las Vegas", another is from "Flagstaff" located in the south. There are some distances from "Las Vegas".
It is possible to integrate this "Grand Canyon" into "Grand Circle" trip; however, it must be difficult to consider in case of the limited schedule since "South Rim" of "Grand Canyon" takes time to go around from the other National Park located in the north.
As indicated in the article, this National Park is better to visit in the very first time to feel its impact.
For the trail to the Colorado River at the bottom of the Grand Canyon, it is recommended torecommend choose the South Kaibab Trail for the outbound route and the Bright Angel Trail for the return route. This is because the South Kaibab Trail is steeper.
Distance/Time
・260mile (420km), 4.5 hours by car, from "Las Vegas"
・80mile (150km), 1.5 hour by car, from "Flagstaff"
(described on Apr 30 2019)
(updated on Aug 13 2023)