Fort Worth, Texas, USA. Impressed with musuem building consisting of the familiar bare concrete structure by Tadao Ando and the high quality of the artworks.
This is the Museum of Modern and Contemporary Art, downtown in "Fort Worth", Texas, USA. The building was designed by "Tadao Ando". The exhibits are on the first and second floors, but when I visited, the first floor was closed. However, the second floor was the wonderful space. Particularly, it was special that "Tadao Ando" designed bare concrete building fits modern artworks, and the exhibition space was spacious.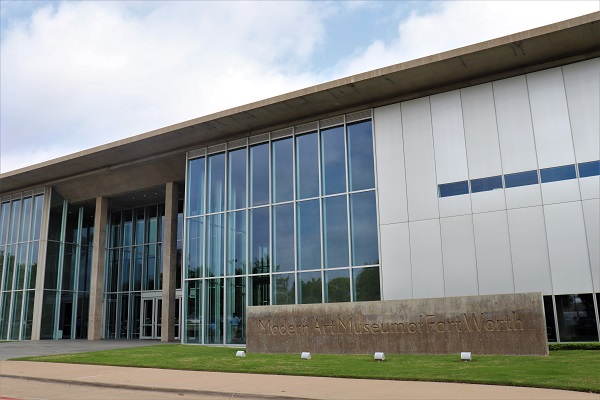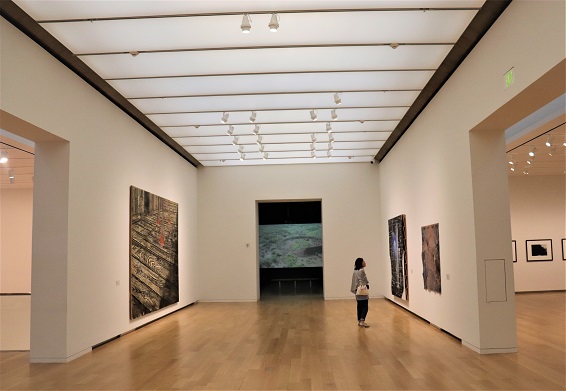 As you go up the stairs to the second floor, you will first see Andy Warhol's self-portrait. Green colored artwork matched the atmosphere of the place and I could not move for a while. It was a luxurious space. There were no famous artworks in the exhibition room on the right-hand side, but there were wonderful artworks. Rather than painting, I was more focused on objects and visual artworks. In addition, there were three spaces overlooking the first floor from the second floor of the building, which attracted attention. One was an electronic bulletin board, the other was a boat object, and the last was an object with a ladder motif. Each artwork showed the high quality of this museum.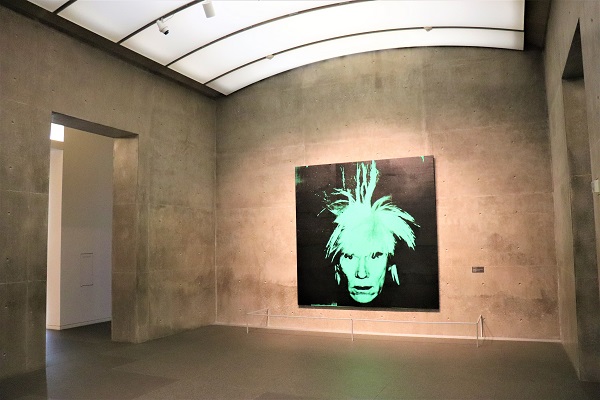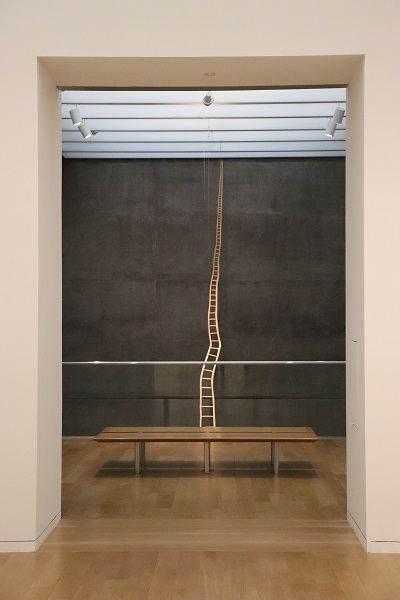 An object with a birch tree motif stands in the back yard outside of museum building. Through this object, the place where you can see the entire museum was a space where you can feel the splendor of this museum. This place is located outside of the café and restaurant on the ground floor and walks one minute, but I would like you to visit this place and see the unique scenery of this museum.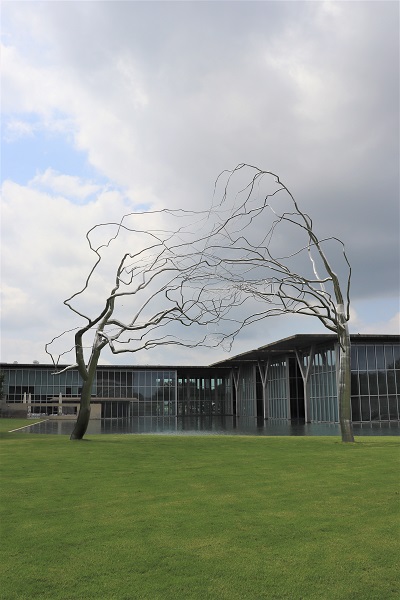 Although the current building was built in 2002, about 20 years have passed, but its modern architecture has not faded at all. Also, the artworks exhibited did not seem to be aiming for populism, however seemed to be trying to be unique. It was very favorable for me.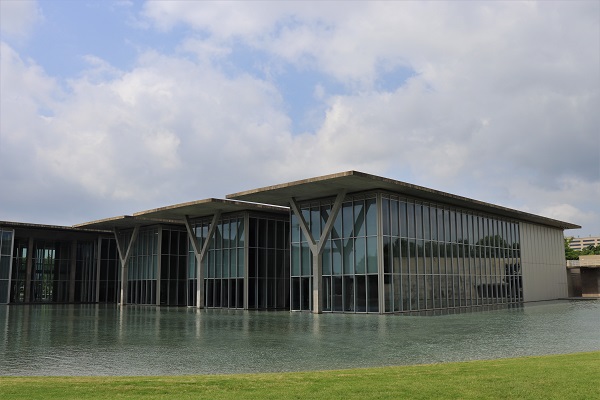 Visited in 2019.
​Basic Infnformation
■ Name of Place:Modern Art Museum of Fort Worth
■ Address : 3200 Darnell St, Fort Worth, TX, USA
​■ Homepage : https://www.themodern.org/
(described on Jul 26 2020)