Probably a museum, but not like museum in the suburbs of Odawara city in Japan. Experience a new form of contemporary art.
"Enoura Observatory" is the art museum produced by "Hiroshi Sugimoto". To be precise, the term "space" may be appropriate instead of art museum. It is at the outskirts of "Odawara" city. From Tokyo, take the "Shinkansen" to "Odawara" station, and about an hour to "Nebukawa" station extended from "Odawara" station. Arrival in about 10 minutes by free shuttle bus from "Nebukawa" Station.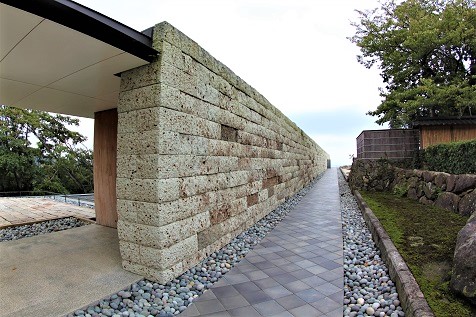 I first learned about "Hiroshi Sugimoto" in the year of 2000s, I had a big impact on the exhibition of "Lost Human" at the "Tokyo Metropolitan Museum of Photography" in 2016. The antiques, objects, and accompanying text displayed at each exhibition space was excellent. It was shocking to me. I took the pamphlet with the text described onto each exhibition space and read it repeatedly after returned to home. For example, one exhibition space has the "Time" magazine in 1999, "Newsweek" magazine in 1974, and other booklets. I introduce this paragraph as below.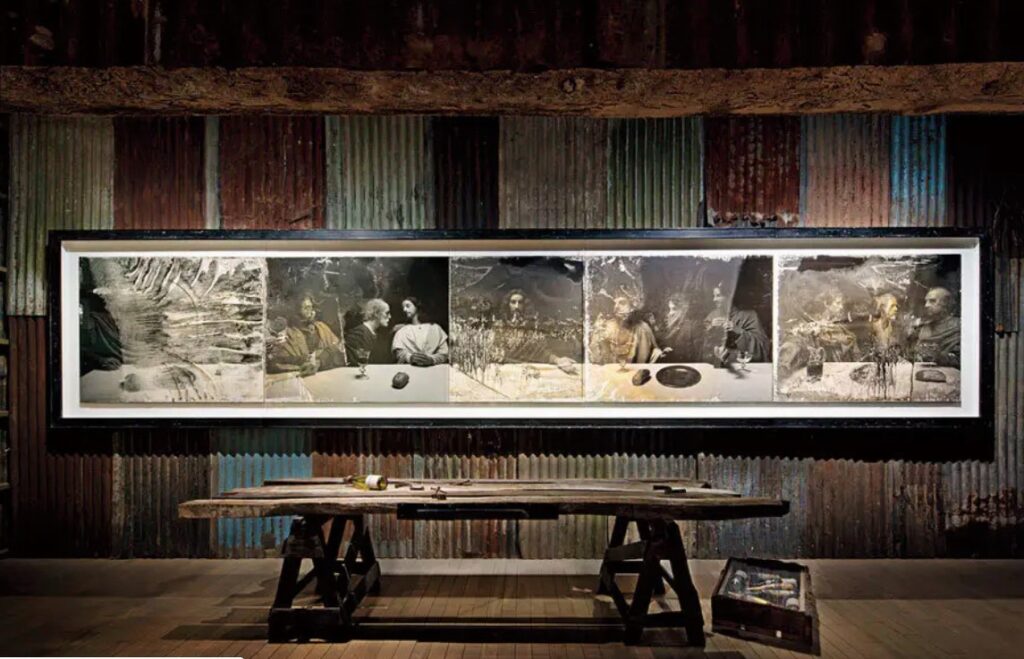 Today, the world died. Or maybe yesterday. I'm a clean slate kind of guy. A man with amission to rid society of dirty dealings. Crooked politicians are especially unforgivable. I made my name uncovering incidents implicating a power broker buying sex with a minor, presidential adultery in the executive office, and numerous other bribery and corruption cases. Political sex scandals make a particularly big splash–good for selling papers. But then it began to dawn on me how drab and lacking in human interest politics had become, how lacking in anyone with real ability. Society had atrophied, justice wasn't happening. What was I thinking? As if I could clean up illegal activities. Law was just a convenient for regulating profit and loss between social groups, a false idol people invented to justify our own foibles.
After the exhibition of "Lost Human", I was looking forward to visiting the Enoura Observatory, which Hiroshi Sugimoto said was under construction for his own culmination of work in the suburbs of Odawara.

I visited in October 2018. About a year has passed since the opening, and the premises were just expanded. This "Enoura Observatory" looks like a park when viewed from the outside, but once inside, it was invited at the building like a special reception at the hotel, and the person in charge explained me a description of this place. Since I entered the premises without using the free shuttle bus from the nearest train station, I have received the explanation by the staff solely. It was luxurious space and time.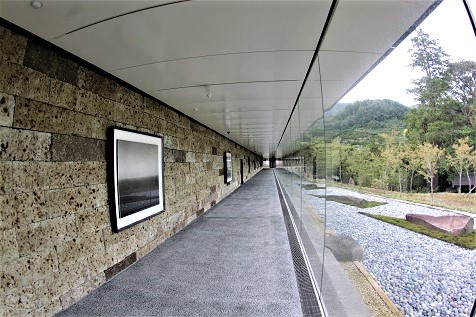 In front of the building at the reception is a building that continues in a straight line. The building was called "Summer Solstice Light-Worship 100-meter Gallery", and there are Hiroshi Sugimoto's masterpiece "Seascape" on the wall. "Seascape" is a picture showing "sea", "horizon" and "sky" taken from the seashore around the world. I remember that the catchphrase was "the same scenery seen by modern and ancient people." The "Enoura Observatory" has a reservation system to visit, so the number of visitors is limited and the gallery space where this "Seascape" is displayed can be monopolized. I think it's difficult to have the situation that no one else is in the 100-meter-long gallery. It was luxury space and time.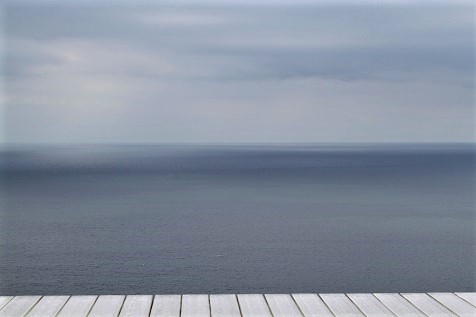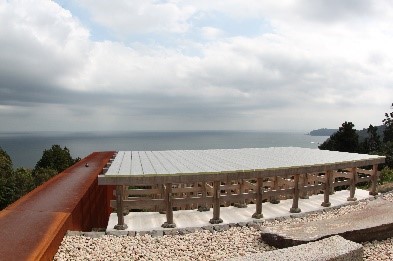 Buildings and objects reminiscent of human history are scattered throughout the site. The object titled "Optical Glass Stage" and the fossils on display in a hut named "The Fossil Cave" just down the mountain are "Must-see" place.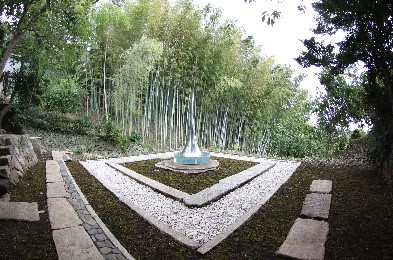 This place is a mysterious, "it is an art museum, but it doesn't look like an art museum." I think it has become an epoch making that changes the common sense of conventional museum. The place is inconvenient, but it is a unique place and space worth to visit, and I feel that people will come from all around the world. I recommend you to visit and experience this unique space.
Visited in 2018.
​Basic Information
​■ Name of Place:Enoura Observatory
■ Address : Enoura 362-1, Odawara, Kanagawa, Japan
​■ Homepage : https://www.odawara-af.com/en/enoura/
(described on Feb 10 2019)
(latest update on Apr 12 2020)