Ottawa, eastern Canada. Settling in a modern and huge museum and feeling the importance of space in the museum.
This is National Museum in Ottawa, Canada. Personally, most National Museums do not fit to me. I have an image for National Museum of Art that exhibition rooms is full of artworks by unknown author from the Middle Ages. When I enter the exhibition room, portraits and religious paintings cover the walls, and I do not understand what to look for, and I do not understand whether there are people who think that this picture is fun and wonderful. I may have a little more years to understand, but unfortunately there is no sign of it.
Naturally, there were old paintings in this National Museum. However, there are also many contemporary artworks. Usually, even though it calls contemporary artworks, it is like "Picasso", "Milo", "Dali" until the middle of the 1900s, but there are many contemporary artworks in this museum. The way of thinking about the artwork must be different from other National Museums.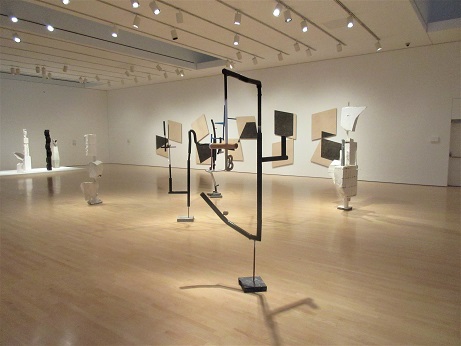 What surprised me at this museum was its modern and huge architecture. Current building opened in 1988. When you enter the hall, you can see the open space up to the glass roof and feel the openness. There are many huge museums in the world, but I do not remember any museum with such a space. I feel that this is something that can only be done at the National Museum, which is likely to be able to invest huge amounts of money.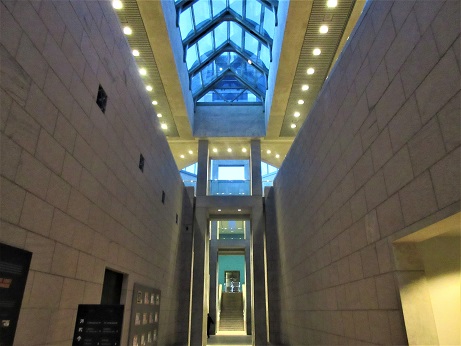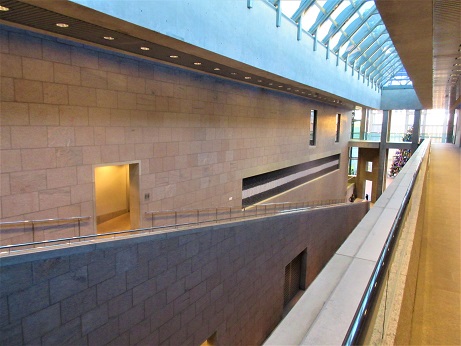 There is a big space in each exhibition room and common space in the building. Also, there are several places where you can stay longer. Personally, there is one place impressed, which has a kind of fountain in the middle of the room, with open ceiling space, with white wall, like the European or Arabic atmosphere. After walking around inside of the building, I have come back this space and enjoy its luxurious space, where no one was there.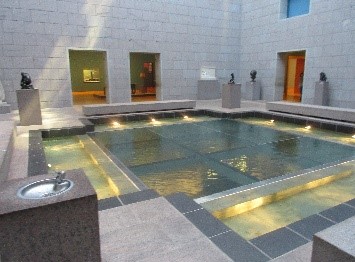 There was another impressed artwork, which have the moving image in other planet like Mars on big screen. Artworks in this museum, in general, were by unknown artists, by different style, which is something fresh to me. This museum looks like European museum instead of North American museum.
I did not expect this museum, and therefore I surprised high-level artworks and atmosphere. Restaurant and Cafe inside of the museum is also cool and wonderful place like European taste and I guess people is not tired of staying a whole day. By the way, I have visited in December and the max temperature was about 0 degree Celsius, and it was tough. I recommend you to visit other than winter season.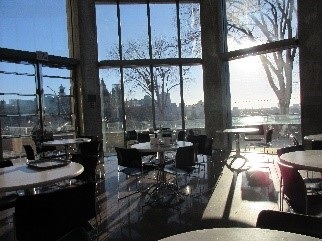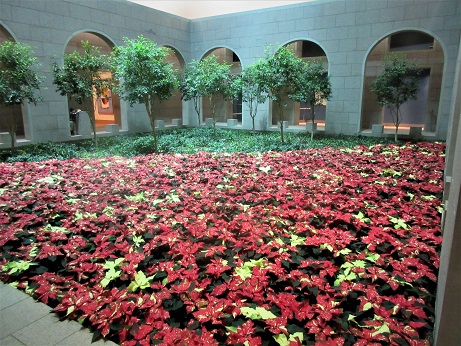 Visited in 2014.
​​Basic Information
​■ Name of Place:National Gallery of Canada
■ Address : 380 Sussex Dr, Ottawa, ON K1N 9N4, Canada
​■ Homepage:https://www.gallery.ca/
(described on Feb 10 2019)
(latest update on May 2 2020)