Suburbs of Bangkok, Thailand. Interested in many Buddhist-based artworks exhibited in modern architecture.
This modern museum is in northern suburb in Bangkok, Thailand. It is opened in 2012. Building is modern and new. Exhibition area is from 1st to 5th floor. Artworks by Thai artist is in the 1st to 4th floor and artworks by international artist is in 5th floor.
I have not heard a lot about the modern art museum other than Japan, in Asia, however, this museum was superb. I have mainly visited European and American museum and have not appreciated Asian artworks a lot, and therefore, it was fresh to me. Many artworks were taken care of the Buddhism. It was not old, but trying to find something new field in the art.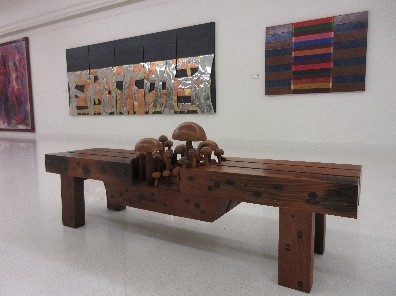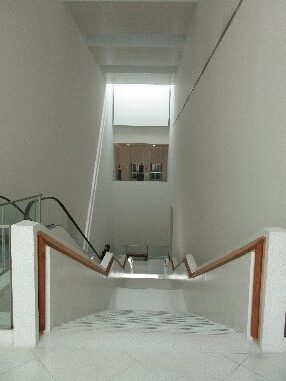 Especially, big size of three paintings called "The Three Kingdoms" in the 4th floor was superb including its artworks and art space. There are approx. 20-meter height to the ceiling and it was luxury space. Right hand side painting depicts "Hell" and there were many artworks handling "Hell" in other exhibition areas. I understand that this is the affect of Buddhism which is penetrated into the normal life in Thailand.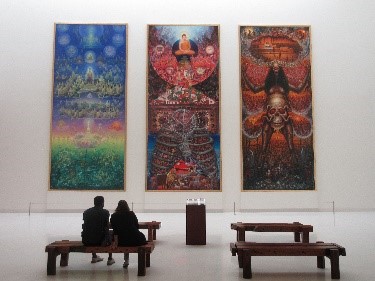 There are art shop and cafeteria in the first floor. I feel some improvement is better to have, but there are not so many people in the exhibition area and it was luxury and amazing spaces. This modern art museum was surprising to me since I have never heard the modern art museum in Asia where I would like to visit.
Bangkok is the unique place fusing international culture and Buddhism. I feel that modern artworks in this museum influenced by Buddhism, will be highly evaluated in Europe, USA and other areas and disseminated around the world.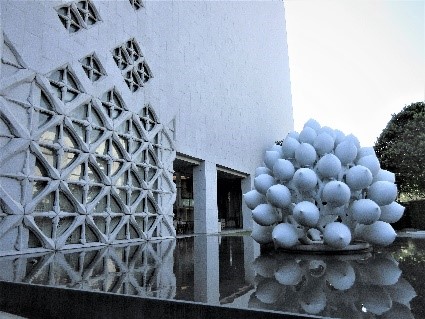 ​Visited in 2019
​Basic Information
■ Name of Place:Museum of Modern Art, Bangkok
■ Address : 499 Kamphaengphet 6 Road, Ladyao, Chatuchak, Bangkok 10900 Thailand
​■ Homepage:https://mocabangkok.com/
(described on Nov 23 2019)