The sights of the hot springs of Porcelain Basin seem to be looking at contemporary art, cannot leave this mysterious landscape.
This national park is the world's first national park, established in 1872 ; it was the first national park in the United States. The location is in the northwestern United States, in an inconvenient location. I have just entered from the south where "Grand Teton" National Park is there. It was in early May and snow remained.
I have visited in 2001. At the first sight I have seen, was the burned plain field. This was due to the forest fire accidentally happened in 1988. I was just thinking "this is the trace of forest burn" and while, I was impressed to find new small trees on the burned plain field.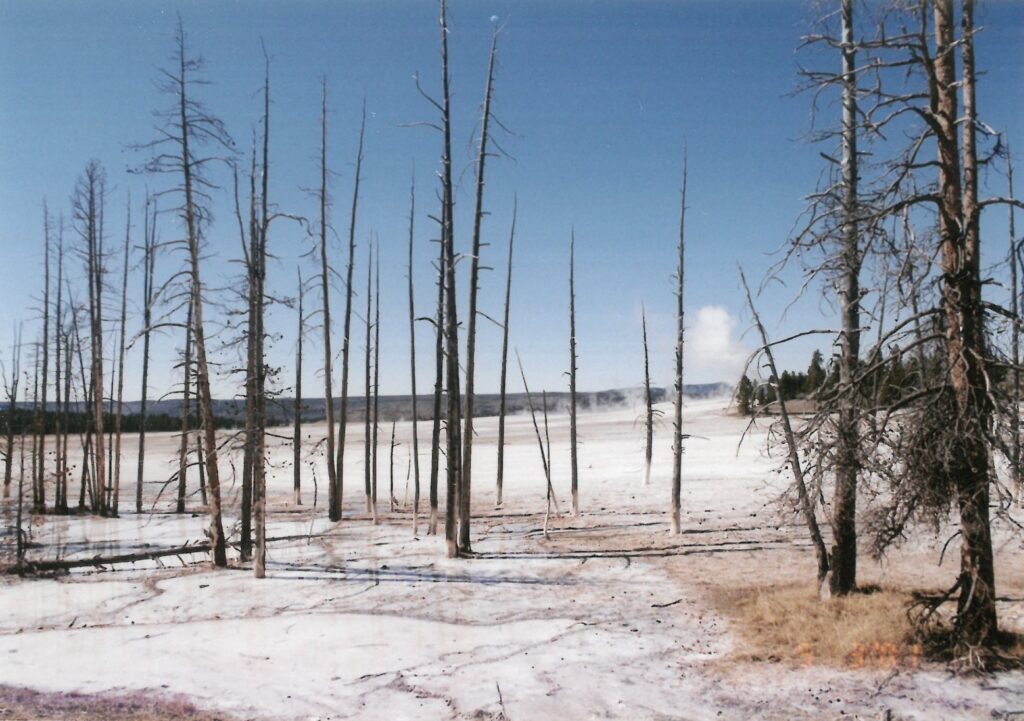 This National Park is huge, I have just stayed for one and half day, but it is not possible to go around all major places in this National Park. Well, then, what is the good point on this place ? They are following three points.
First, there are many wild animals in the multiple area. Especially, it was new to me that "Bison" is walking around on the road and inhibiting the car flow. I have never seen that wild animals are walking around on the road in the national park.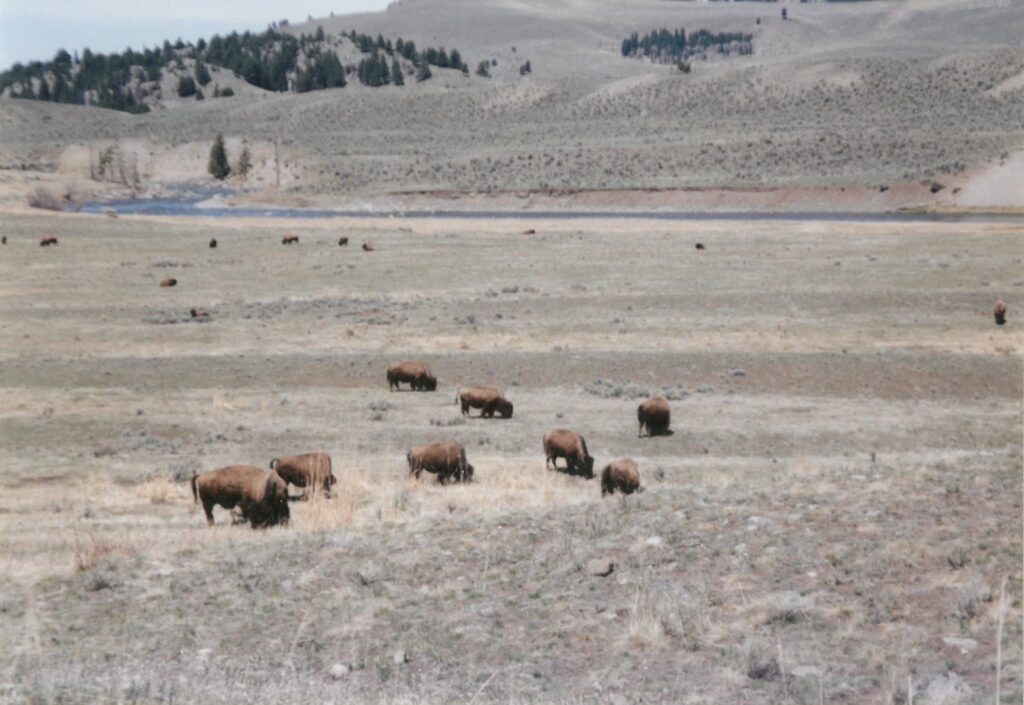 Secondary, it is the mysterious landscape of hot spring area, it is "Porcelain Basin". When overlooking the whole area, it is not like actual place, but like painting for modern artwork. This is the landscape where I can see for several hours. I was very sorry to leave this place.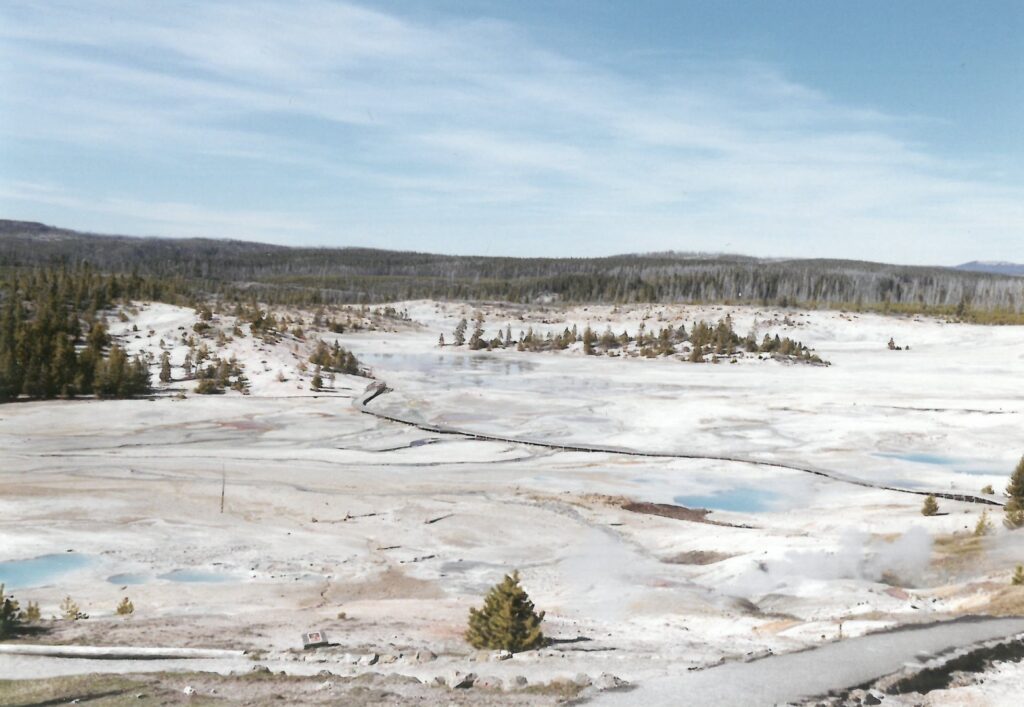 Thirdly, it is the beautifulness of hot spring pool, it is "Morning Glory Pool" I have never seen their attractive colors emitted. I recommend to stand in front of the pool for some time to see the real colors.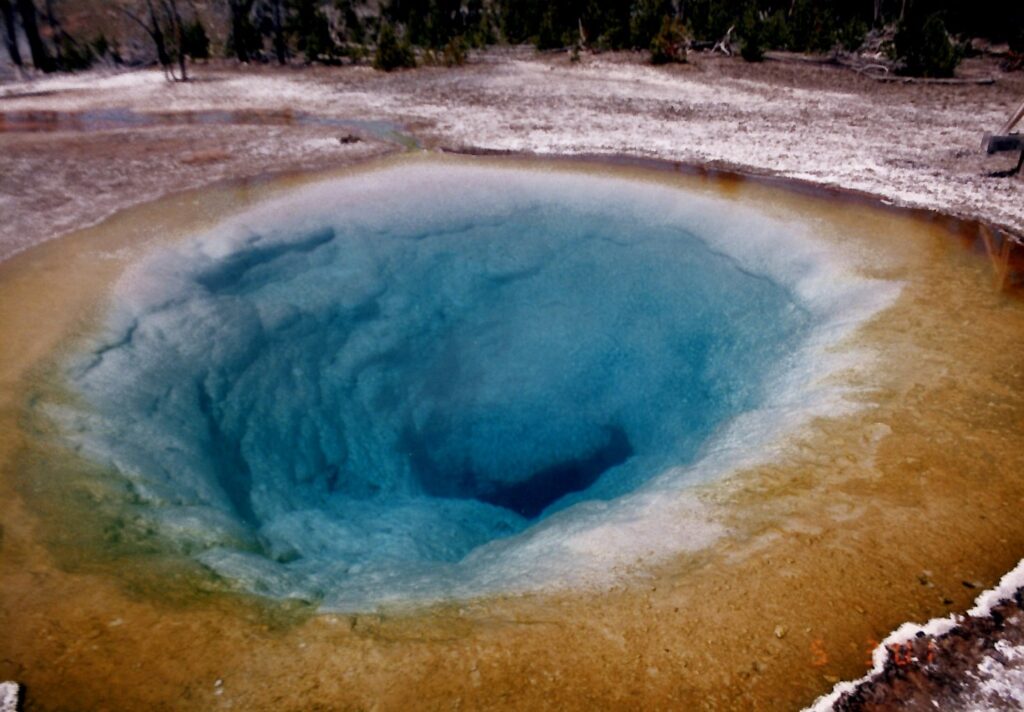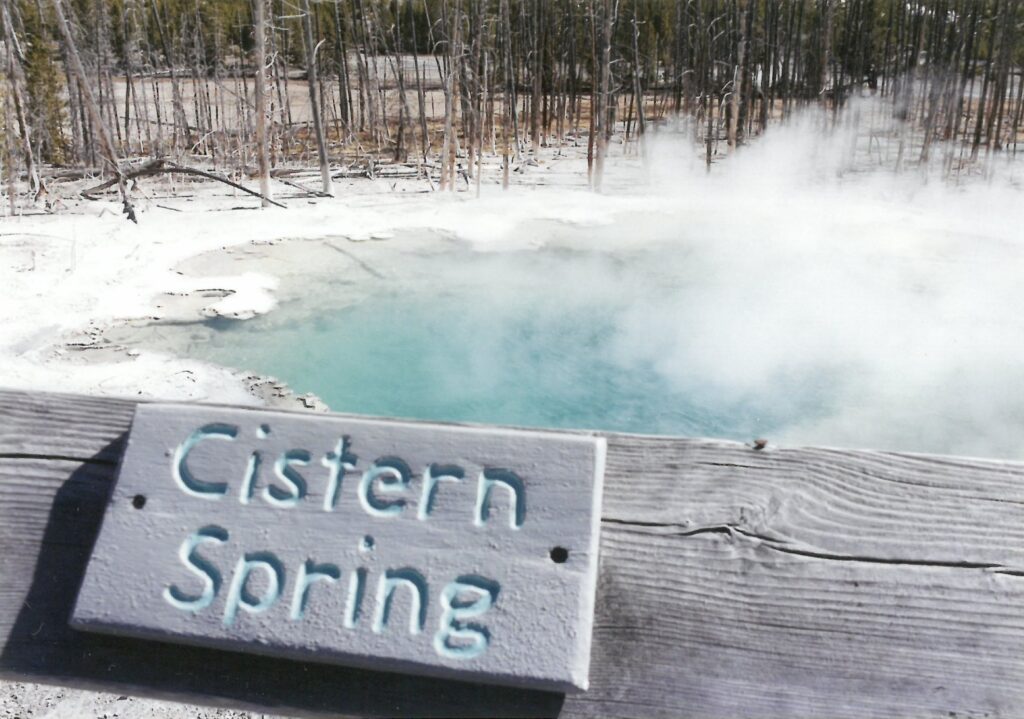 There are other attractive places in this "Yellowstone". There are mountains and waterfalls. However, I do not recommend these two, since these places are available in Japan. I guess mountains and waterfalls in Japan are better than those in this place. By the way, I am not impressed by the mountains in "Yosemite" and "Zion" National Park, and therefore, if you are agreed with this, you will also feel that the mountains and waterfalls in this national park are not special.
By the way, the gate town of "West Yellowstone" feels like the "America West". I recommend this town to stay.
Visited in 2001.
Basic Information
​■ Name of Place:Yellowstone National Park
■ Address : Wyoming, Montana, Idaho, USA
​■ Homepage : https://www.nps.gov/yell/index.htm
​■ How to Get here? / Input
The nearest big city is "Salt Lake City" located in the south. It is realistic to get in this "Salt Lake City" and reaching to this "Yellowstone National Park" by car. In this case, it is better to go through "Grand Teton National Park" located in the south. "Grand Teton" is a beautiful landscape and worth to visit.
Other option is "Jackson Hole" located in the south as a gate city. By the way, some access road to this "Yellowstone National Park" is closed in the winter time due to snow. Even in May, some road was closed. It is to be checked on the web.
Distance/Time
・330mile (530km), 5 hours by car, from "Salt Lake City"
・50mile (80km), 1 hour by car, from "Jackson Hole"
(described on Apr 30 2019)
(updated on Sep 15 2019)